17th Linguistics Conference for PhD Students 2021 (STaPs)
STaPs has come to Freiburg!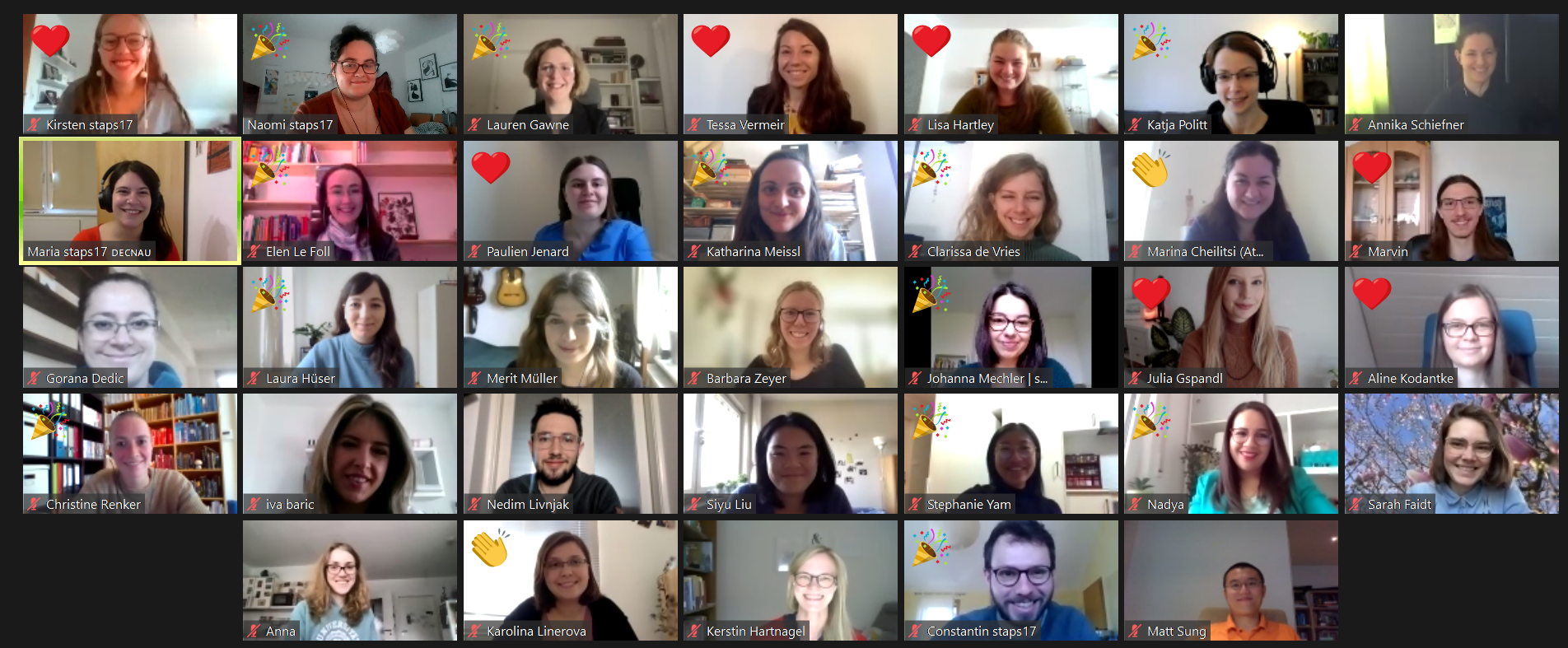 On April 23 and 24, 2021, the PhD students at the Department of General Linguistics hosted the 17th Linguistics Conference for PhD Students as an online event.
The conference program can be found here; the book of abstracts here.

STaPs is a conference by doctoral students for doctoral students. Unlike most scientific conferences, STaPs is centred on exploring methodological challenges encountered in the 'before' and 'during' of the PhD, rather than the content and preliminary results of PhD research. As such, STaPs is particularly suited to graduate students in the initial phase of their PhD programme.
We welcome presentations on empirically oriented projects from all areas of linguistics (theoretical and descriptive linguistics; psycholinguistics; neurolinguistics; sociolinguistics; computational linguistics; historical linguistics).
Junior Professor Dr. Adriana Hanulíková (University of Freiburg) gave a German keynote on "Language diversity and great expectations: Insights from psycho- and neurolinguistics" and Dr. Lauren Gawne (La Trobe University) gave an English keynote on "Data and Audiences: A big picture approach to your research".
This year, we also held a publishing panel on how to publish your thesis with representatives from Brill, Language Science Press, Goethe University Frankfurt and University Library Freiburg.
Thank you to all presenters and participants! You made the 17th STaPs an unforgettable experience!
Your organizing team
Maria, Kirsten, Constantin, and Naomi
Contact: staps17(at)linguistik.uni-freiburg.de